Premium COVID Signs for Business: Fast & Affordable [Free Quote]
Take a look at how Sunshine Sign partnered with UMass Memorial Medical Center to transform the DCU Center into a rapid-response Covid-19 Field Hospital

We Are Your Partner in
COVID-19 Compliance

We Know the Needs of Your Industry
Our coronavirus signage includes signs for healthcare facilities and medical institutions, restaurants, municipal services, education facilities, and commercial properties.
✓ Municipal services making efforts to keep visitors/staff safe behind partitions
✓ Colleges & Universities adjusting to social distancing within student and faculty areas
✓ Restaurants implementing curbside pickup and limited capacity seating
✓ Medical Institutions requiring DPH COVID-19 compliance signage
✓ Commercial properties placing directional signage, floor graphics and social distancing signs, and sneeze guards to protect shoppers and employees
For a fast and free quote on a Covid-19 signs package for your business, send us a quick message and we'll get back to you asap.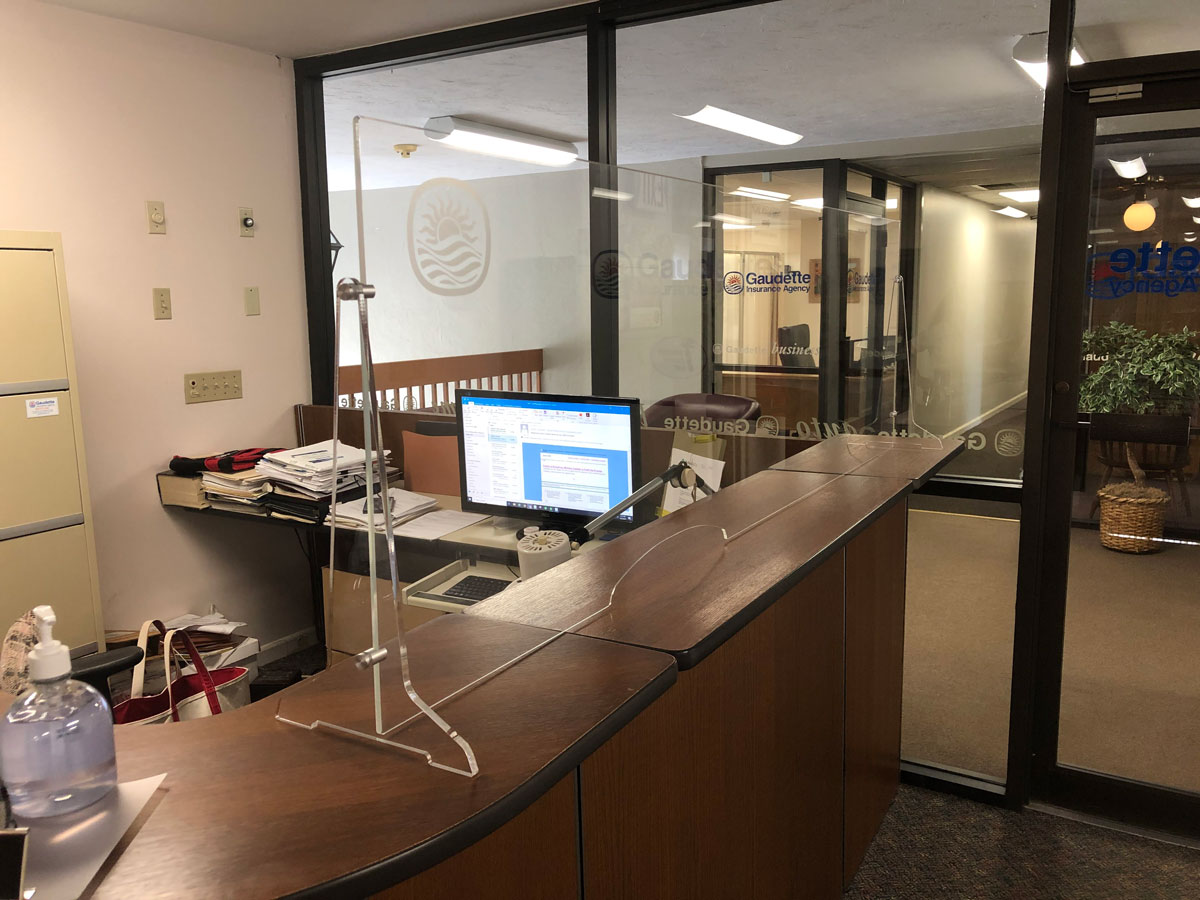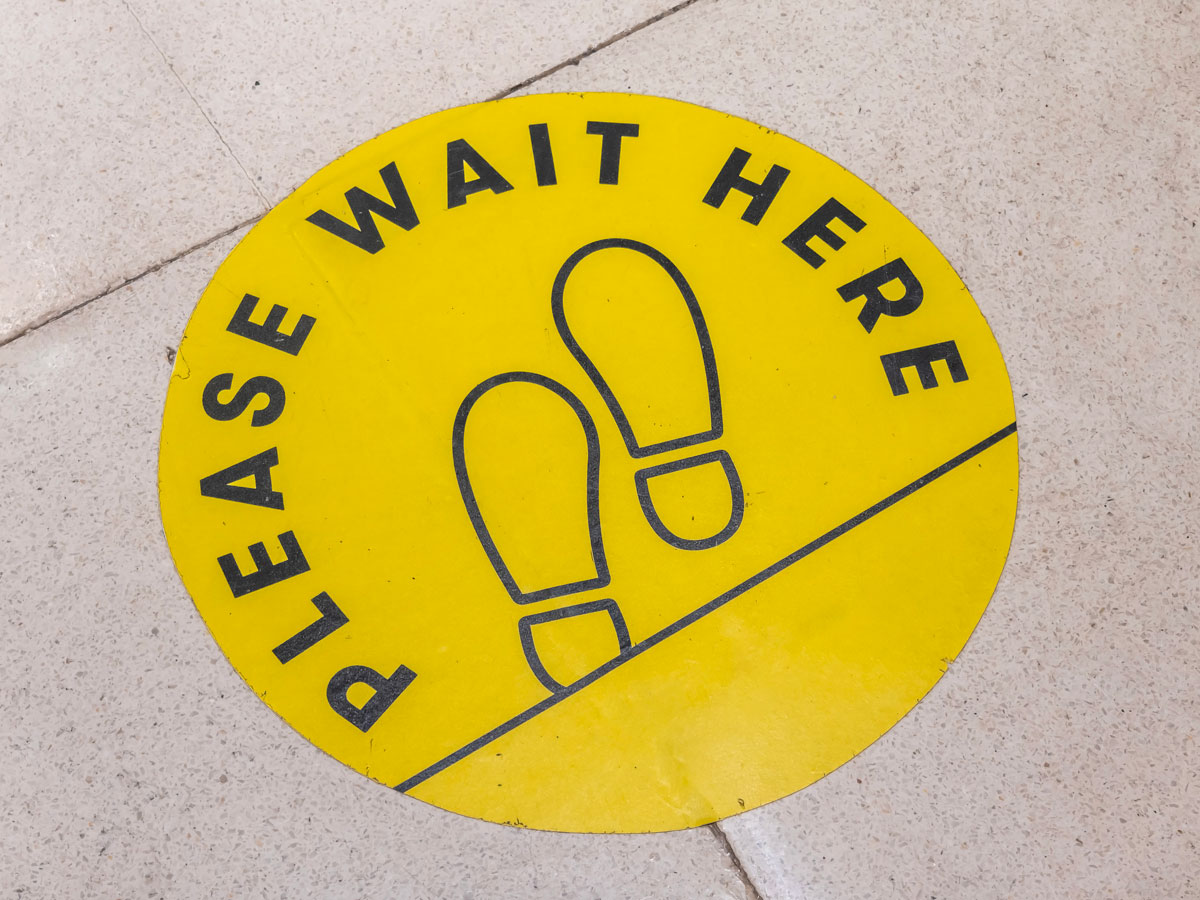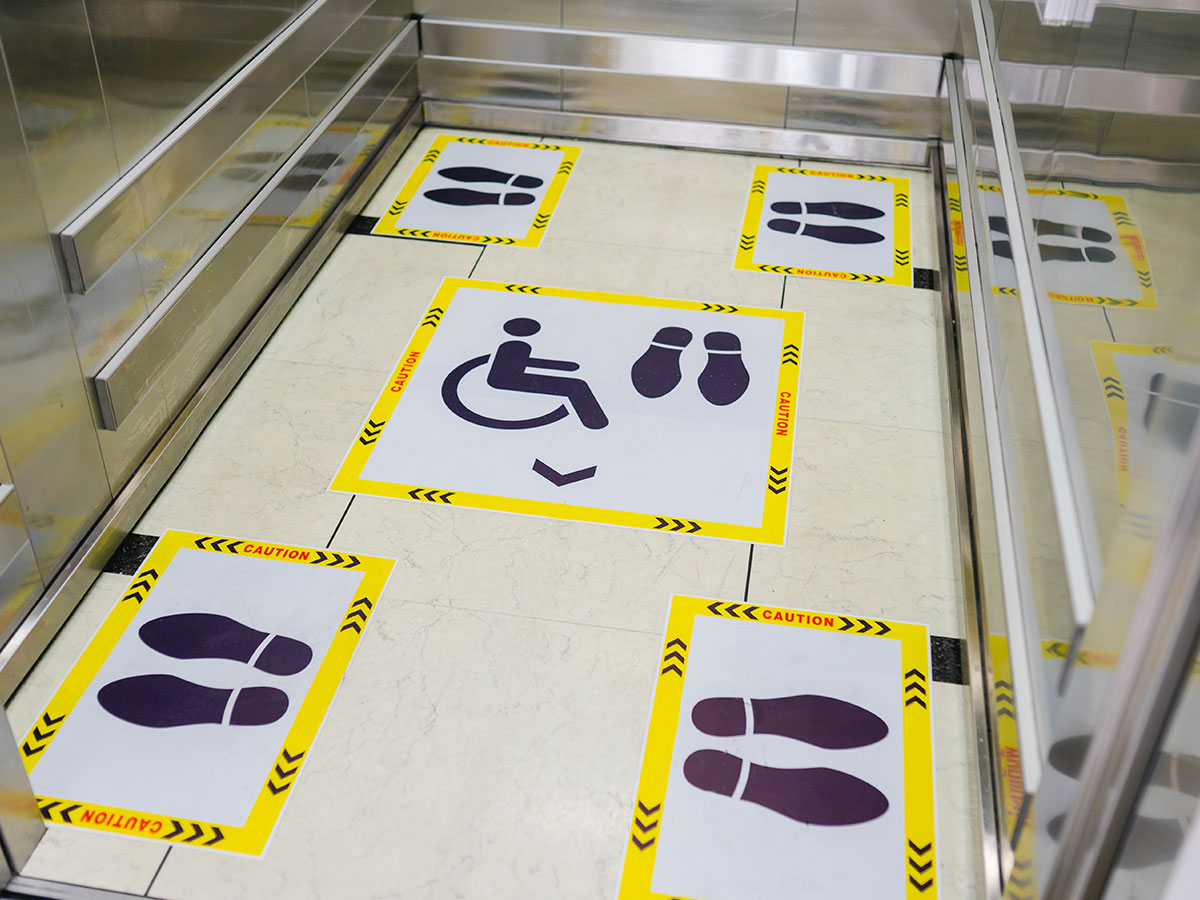 State and Federal Regulations on Signage for COVID-19
The public health pandemic resulted in the Centers for Disease and Control Prevention (CDC) providing guidance on COVID-19 safety signs.  
The CDC website says that coronavirus signage needs to help workers and customers observe social distancing. For example, coronavirus signs for businesses can use visual clues on the floor to indicate where to stand 6 feet apart where physical barriers can't be used. Posters should promote hand hygiene, sanitizing, and discourage handshaking to help stop the spread of COVID-19.  
Also, signs encouraging the use of sneeze guards and the use of hand sanitizer should be visible.

Sunshine Sign COVID Signs for Business
Social Distancing COVID-19 Signage
Social distancing is one of the effective ways to curb the spread of the virus. COVID-19 signage can help remind employees why keeping a safe distance is vital during these uncertain times. Signs regarding social distancing are effective on the ground where customers usually stand in line. Helpful diagrams showing how to gauge 6 feet are also helpful.
Signs for Wearing Face Masks
Reminders to wear face masks in enclosed spaces are another reason for signage during the coronavirus pandemic. The regulations on fabric face coverings can change during the pandemic. However, when masks are compulsory, helpful signs can remind people how to properly cover the nose and mouth. They also serve as a shopfront reminder to put on a mask before entering business premises.
Hand Washing Signs
Along with signs for social distancing and face coverings, signage to remind about the importance of hand sanitizing and washing are crucial. Covid-19 signage for schools can help remind students about the safety of increased handwashing and point them in the direction of hand sanitizing stations. The CDC says that people should be reminded to wash their hands for at least 20 seconds with soap. If hand washing is not possible, then hand sanitizing stations should be available for germ prevention.
Directional Signage
To implement adequate disease control measures, many states introduced protocols for one-way systems in retail stores. This helped essential businesses to ensure social distancing. In this respect, coronavirus business signs are an excellent way to ensure that customers follow the restrictions.
For example, grocery stores could have signs informing about certain aisles that are one-way aisles. Or the signs could inform about which way the direction of foot traffic should move in the aisle.
Additionally, as schools started to re-open, floor graphics showing directions to go and social distancing measures help students stay safe. You can check out some excellent examples of coronavirus signs for schools.

Other Coronavirus Signs for Business
The main types of COVID-19 signs usually involve reminders about social distancing, hand washing, and masks required signs. However, depending on the type of business, other coronavirus business signs can be helpful.
Here are other examples of COVID-19 signage that may be beneficial for your company:
"We Are Open" signs
As the country slowly comes out of lockdown, non-essential businesses can start to re-open. Exterior signage is an excellent way to let passers-by know that you are now open for business. We can advise on the best eye-catching graphics to attract the greatest number of people.
Post COVID-19 sale signs
Are you planning a sale to attract customers back to your restaurant, store, or business? If so, then why not advertise the fact with a new sign? Not only will your business benefit from the extra footfall, but your customers will also be happy to be shopping again on your premises.
Touchless payment sign
The COVID-19 health pandemic accelerated the switch to touchless payments. Most shoppers now prefer to use contactless transactions when shopping in-store. Apart from just letting customers know you accept touchless payments, you can use COVID-19 signs saying that this is your preferred or recommended payment method.
Curbside pickup sign
Another way many businesses had to adapt during the pandemic was to avoid physical contact at the point of sale or delivery. During this difficult time, retail stores allowed curbside pickups, and restaurants only served take-out or deliveries. Signs showing where the pickup window or delivery point is located are perfect for informing your customers.
Keep your building safe with Covid-19 Signage from the Experts
From restaurants to educational institutions and cultural centers, Covid-19 signage can keep your customers and employees safe and informed. Contact us today for a free quote on your Covid-19 sign package.