Regardless of the size of your organization or the number of vehicles in your fleet, vehicle wraps are a cost-effective way to transform your commercial vehicles into 24/7 advertising machines. Whether you have a single car or a lot packed with trucks and vans, custom vehicle wraps featuring high-impact graphics will turn heads and raise brand awareness around-the-clock and everywhere your team travels.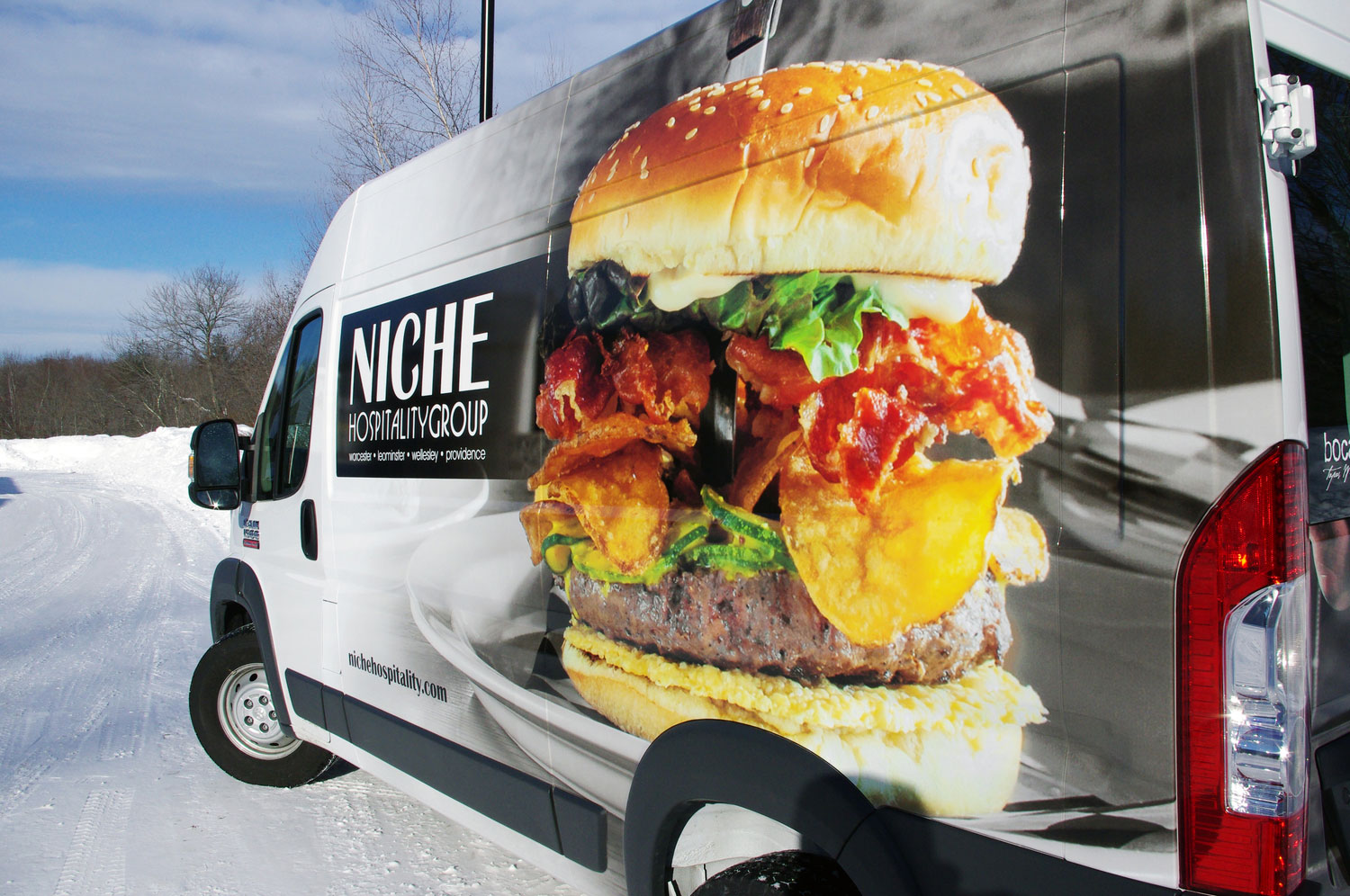 We offer full and partial vinyl wraps for each vehicle, depending on the amount of coverage you need or prefer for optimal visibility.
Our experienced team will walk you through the process, describing our graphic design services and all that our creative team does to design the perfect eye-catching wrap to display your brand. Next, we use only the highest quality vinyl to produce your wrap, because we know durability matters. Finally, our expert installers apply the vinyl to your fleet with exact precision.

See Us At Work
[testimonial_view id="1″]

Our Clients Also Select
Want to Work With Us?
Let our design team help you deliver the message your audience will remember.